Miscellaneous Photos and Other Items

Smoke Holes/Vents
Smoke Holes or Vents are circular holes above the (normally) two windows on the first floor of a Martello Tower, that lead up to the parapet to dissipate musket smoke in times of siege.
The photos below are of the smoke holes in Martello Tower No.24 in Dymchurch and the now collapsed Martello Tower No. 19 near Dymchurch.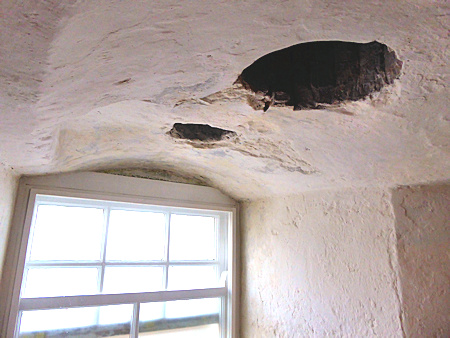 Smoke Holes/Vents in Tower No.24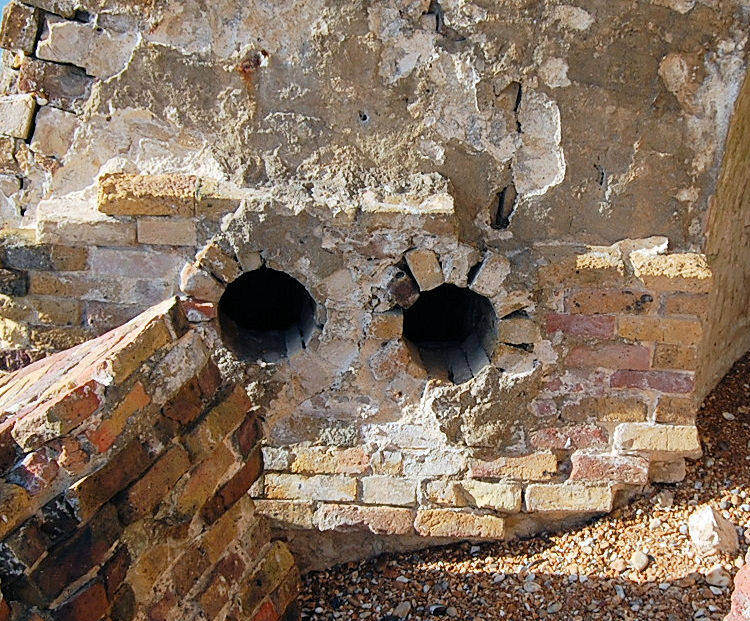 Smoke Holes/Vents in the now collapsed (2019) Tower No.19

Gunpowder, also known as black powder to distinguish it from modern smokeless powder, is the earliest known chemical explosive. It consists of a mixture of sulphur, charcoal and potassium nitrate. Because of its incendiary properties and the amount of heat and gas volume that it generates, gunpowder has been widely used as a propellant in firearms, artillery, rockets, and fireworks, and as a blasting powder in quarrying, mining, and road building.
Gunpowder was invented in 9th-century China and spread throughout most parts of Eurasia by the end of the 13th century. Originally developed by the Taoists for medicinal purposes, gunpowder was first used for warfare about 904 AD.
Ignition of gunpowder packed behind a projectile generates enough pressure to force the shot from the muzzle at high speed, but usually not enough force to rupture the gun barrel. Gunpowder thus makes a good propellant, but is less suitable for shattering rock or fortifications with its low-yield explosive power.

Reference and more information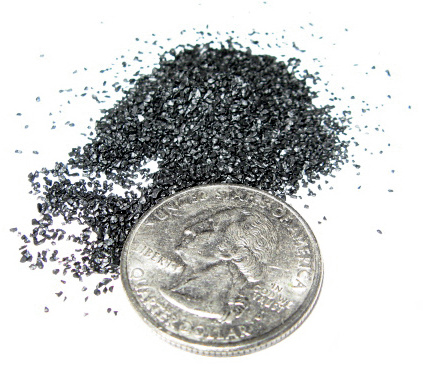 Black powder for muzzleloading firearms
and in FFFg granulation size.
Coin (diameter 24 mm) for comparison